Microsoft Dynamics 365 Business Central
Connect people and processes like never before
Make ordering, selling, invoicing, and reporting easier and quicker
See how Dynamics 365 Business Central helps you manage your growing business
Connect
Connect
Connect 
Automatically pull systems and processes together to manage financials, sales, service, and operations.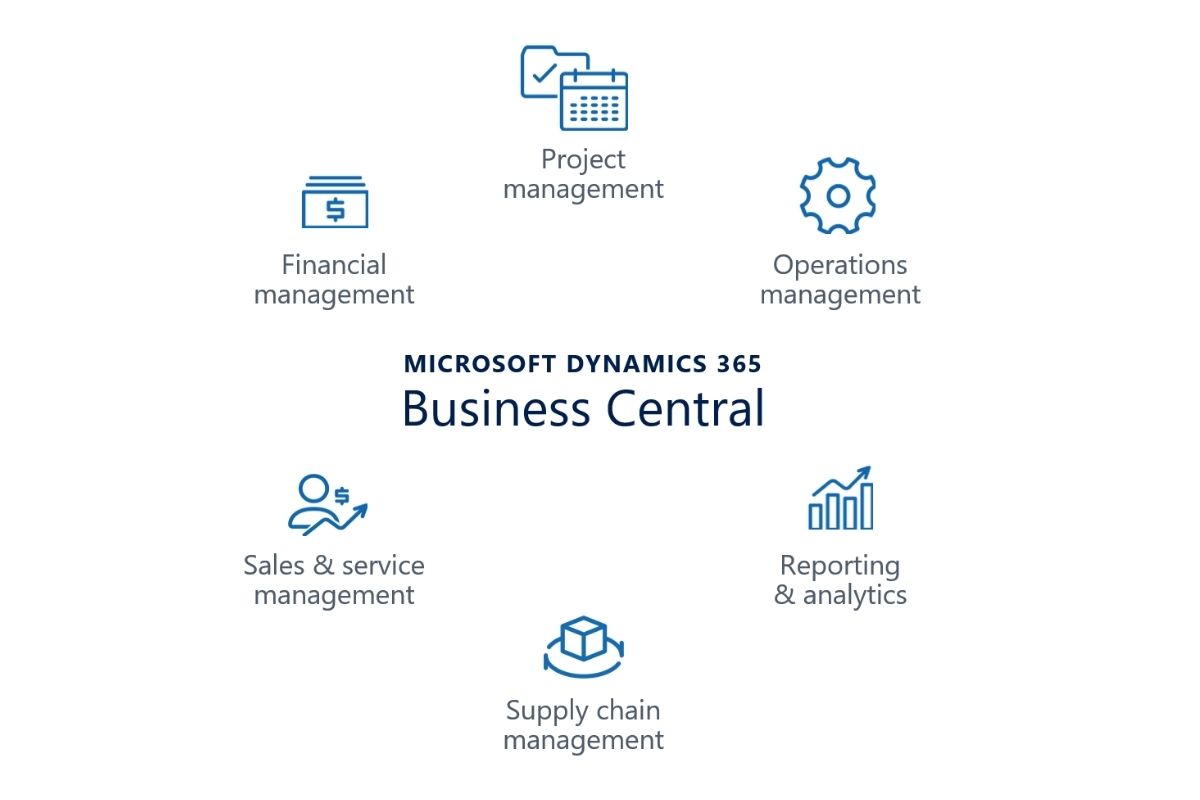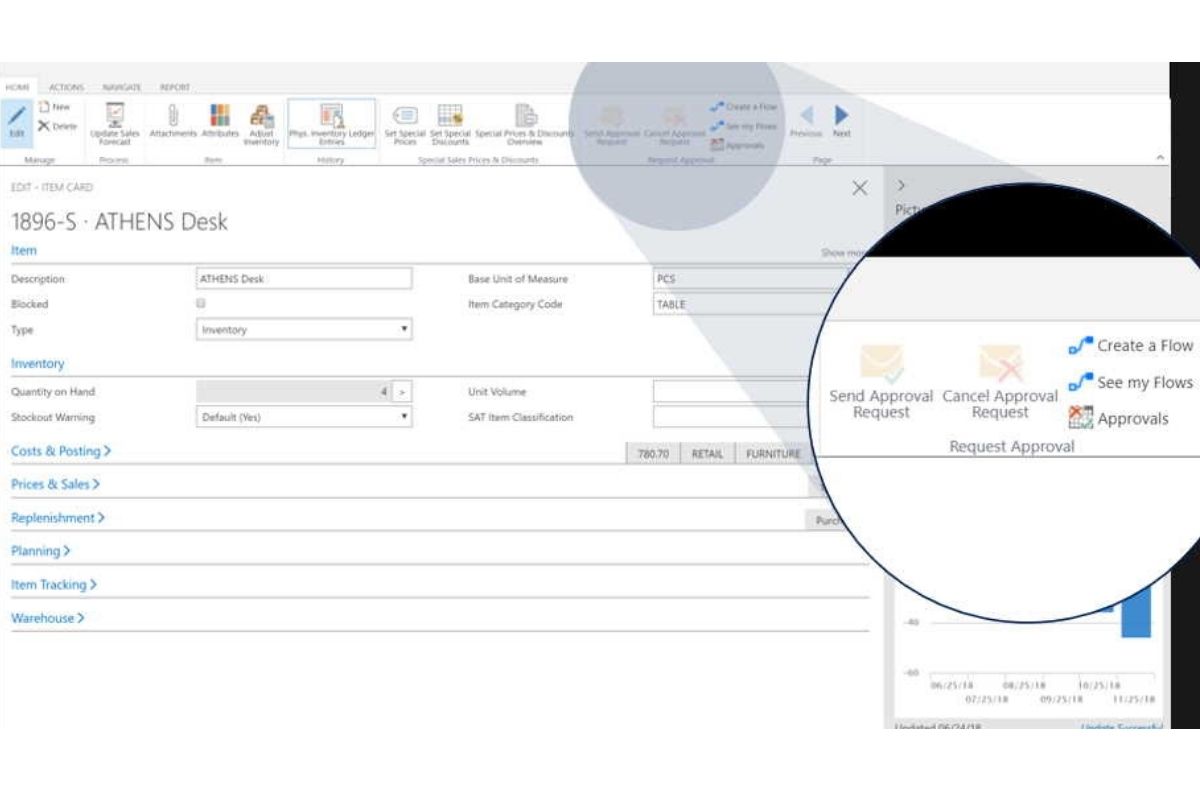 Connect
Connect
Streamline 
Streamline business processes with easy-to-create workflows. Track cash flow and secure purchasing, credit authorization, and vendor payment processes.

Connect
Connect
Improve 
Create quotes, process orders, and submit invoices without leaving Outlook.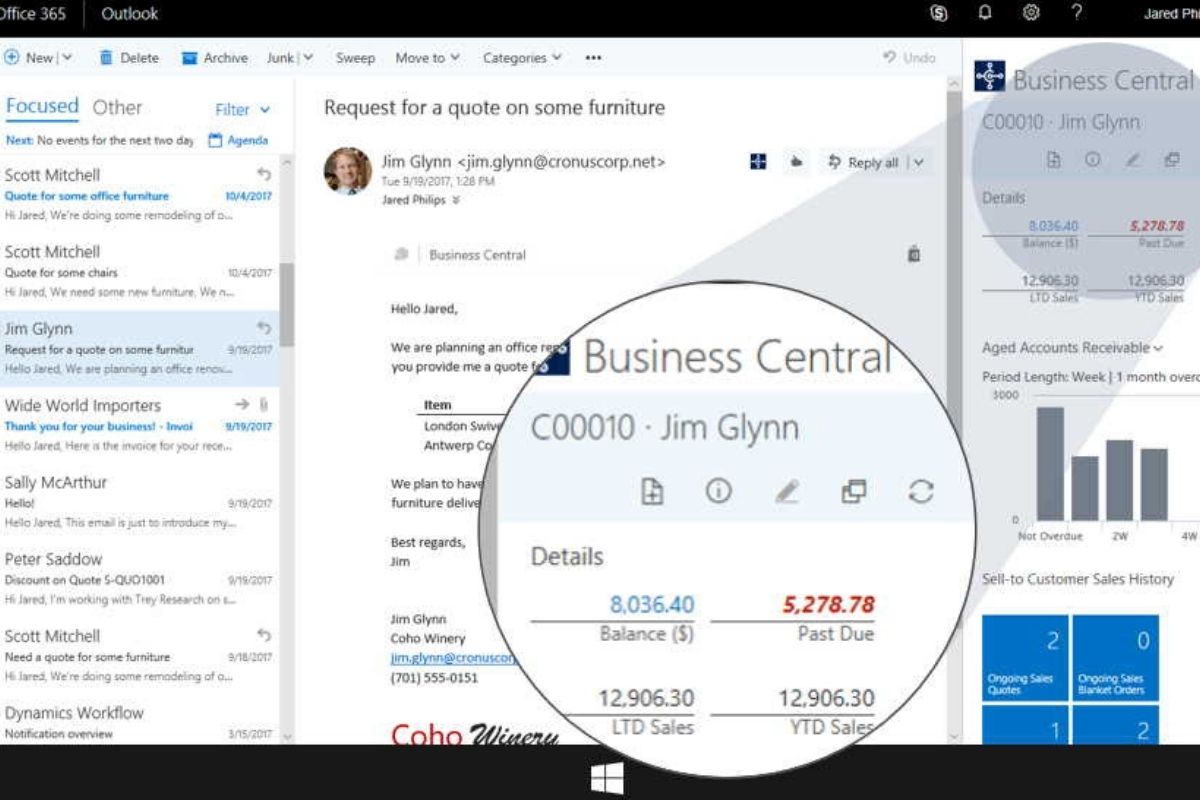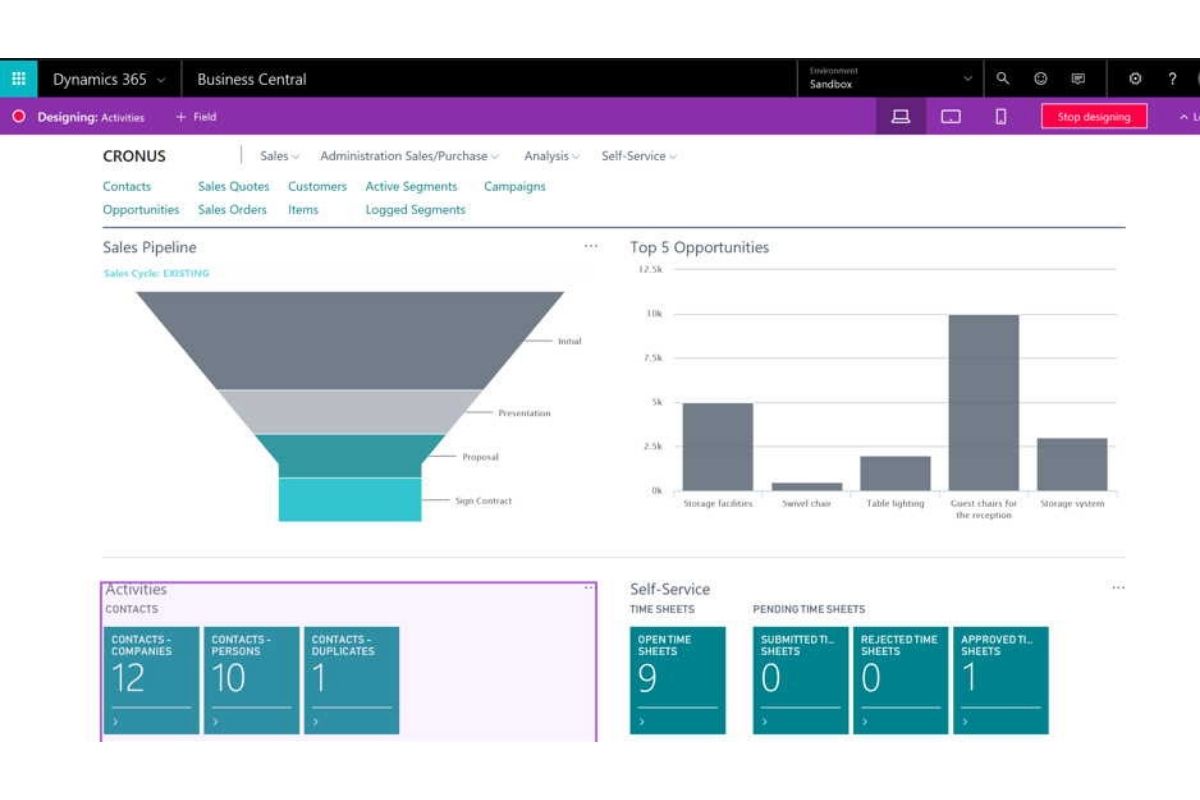 Connect
Connect
Empower 
Real-time data updates with built-in intelligence help you spot trends, prevent issues, and deliver great customer experiences.

Dynamics 365 Business Central Essentials
Features:
General Ledger
Dimensions
Multiple currencies
Budgets
Accounts schedules
Consolidation
Intercompany postings
Cash flow forecast
Fixed assets
Cost accounting
Deferrals
Bank account management
Electronic payments and direct debits
Customer payment process
Reconciliation of bank transactions
Bank account reconciliation
Check writing
XBLR
Contact management
Campaign management
Interaction and document management
Email logging
Opportunity management
Dynamics 365 Sales integration
Sales invoicing
Sales order management
Sales line pricing and discounting
Campaign pricing
Sales invoice discounts
Alternative shipping addresses
Sales return order management
Bulk invoicing from Microsoft bookings
Purchase invoicing
Purchase order management
Purchase return order management
Alternative order addresses
Purchase invoice discounts
Purchase invoice discounts
Alternative vendors
Vendor catalog items
Basic inventory
Item categories
Item attributes
Item tracking
Multiple locations
Location transfers
Shipping agents
Item charges
Item cross-references
Item substitutions
Item budgets
Analysis reports
Cycle counting
Supply planning
Demand forecasting
Sales and inventory forecasting
Order promising
Calendars
Drop shipments
Order planning
Basic resources
Capacity management
Multiple costs
Jobs
Time sheets
Bin
Bin setup
Inventory picks and put-aways
Warehouse receipt
Warehouse shipment
Internal picks and put-aways
Warehouse management systems
Unlimited users
Unlimited number of companies
Customization and extensibility
Multi-environment
Service Management and Manufacturing are included in Dynamics 365 Business Central Premium.
Dynamics 365 Business Central automatically pulls your systems and processes together so your people don't have to.
Would you like to learn more?  Simply enter your contact information and a representative will contact you to set up a free initial consultation.